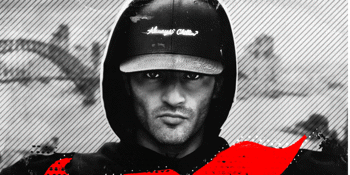 NextGen Events & Persian Entertainment Group present
YAS Live in Sydney
with DJ Amin & DJ Allen
Max Watt's Sydney (Moore Park, NSW)
Saturday, 12 October 2019 7:30 pm
YAS is Iran's #1 hip-hop artist, known for his powerful socially conscious lyrics and positive messages.

Referred to as the "Persian Tupac", YAS has been listened to and downloaded by millions of fans worldwide. His message of hope and unity has been heard across the waters and he has been featured and interviewed by the media worldwide, including CNN, BBC, Time Magazine, National Geographic, Huffington Post and much more.

Many of YAS' songs have became sort of a national anthem for the younger generations especially the Iranian Diaspora that are eager to connect to their rich culture and history. His music has set a new standard for Persian rap and has inspired many up and coming rappers to follow his lead and sing of more meaningful and positive messages in their own music. He has also received the nod from fellow hip hop artists around the world such as America's biggest independent hip hop artist, TECH N9NE which resulted in a critically acclaimed collaboration song by the name of Sound Of Unity, which is about uniting people from across the world through the power of music. More collaborations and projects are also on the way with other international artists for 2019-2020.

YAS is currently traveling worldwide to share his music with his fans and proving once again the important role that music plays in promoting cross cultural relations.

Today, hip-hop and rap music are becoming the fastest growing genre of music in the Middle East and for the youth of Iran, YAS is the voice of his generation.