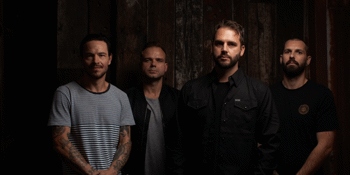 Sunk Loto
Max Watt's Melbourne (Melbourne, VIC)
Friday, 25 November 2022 7:30 pm
Australian metal pioneers Sunk Loto sold out both QLD shows within 24 hours of announcing their return to the live stage. In addition to adding a second night in Brisbane, they plan to keep up the momentum in Sydney & Melbourne by announcing shows for later this year.

If you had to list the most important heavy Australian albums of all time, it's likely that Sunk Loto's 2003 release Between Birth and Death would be near the top, and Metal afficionados still consider the band one of the most influential home-grown bands of the early 2000's.

Signed to Sony in 1999 when the average age of the band members was 16, Sunk Loto released an EP and two albums over their 10-year history. They toured the world with bands like Korn, Linkin Park, Suicidal Tendencies, Perfect Circle, Deftones, Sevendust and staked their claim as an epic live band at festivals such as Big Day Out, Homebake, Vans Warped Tour, Splendour in The Grass, and Falls.

Now, after 15 years apart, Sunk Loto are geared up to announce a return to the stage with shows along the east coast this winter, the shows will feature all four original members who have come together to reconnect with their fans, entertain, have fun, and reignite their love of playing music.